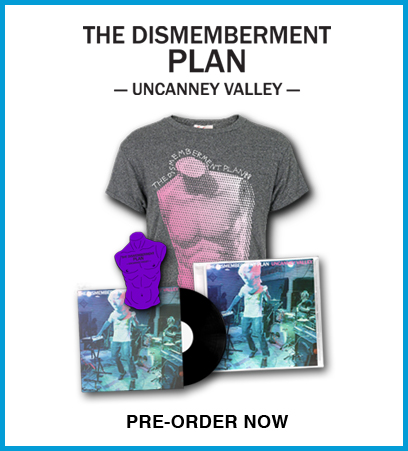 At long last, our new record, 'Uncanney Valley,' is available for pre-order exclusively through our website. The first 500 orders will receive a limited edition Dismemberment Plan torso shaped stress ball!

Click here to purchase.

Also, tour dates have been announced. We're playing a few festivals and some cities near you later this year.

Tickets are on sale now here.